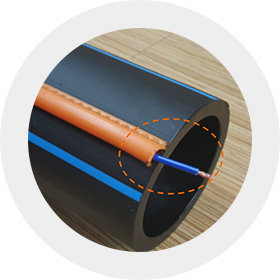 It has been challenging to detect the non metallic material pipes after they were installed.
Knet's Detectable PE 100 Pipe provides location detection, deployment depth , directions, and GPS information.
Integrated high conductivity longitudinal copper wire sends electrical signals selected from transmitter and accurately locates directions and depths of buried pipes with portable detection equipment.